Browsing Pinterest, I saw this image from
Bellybabies Etsy shop
: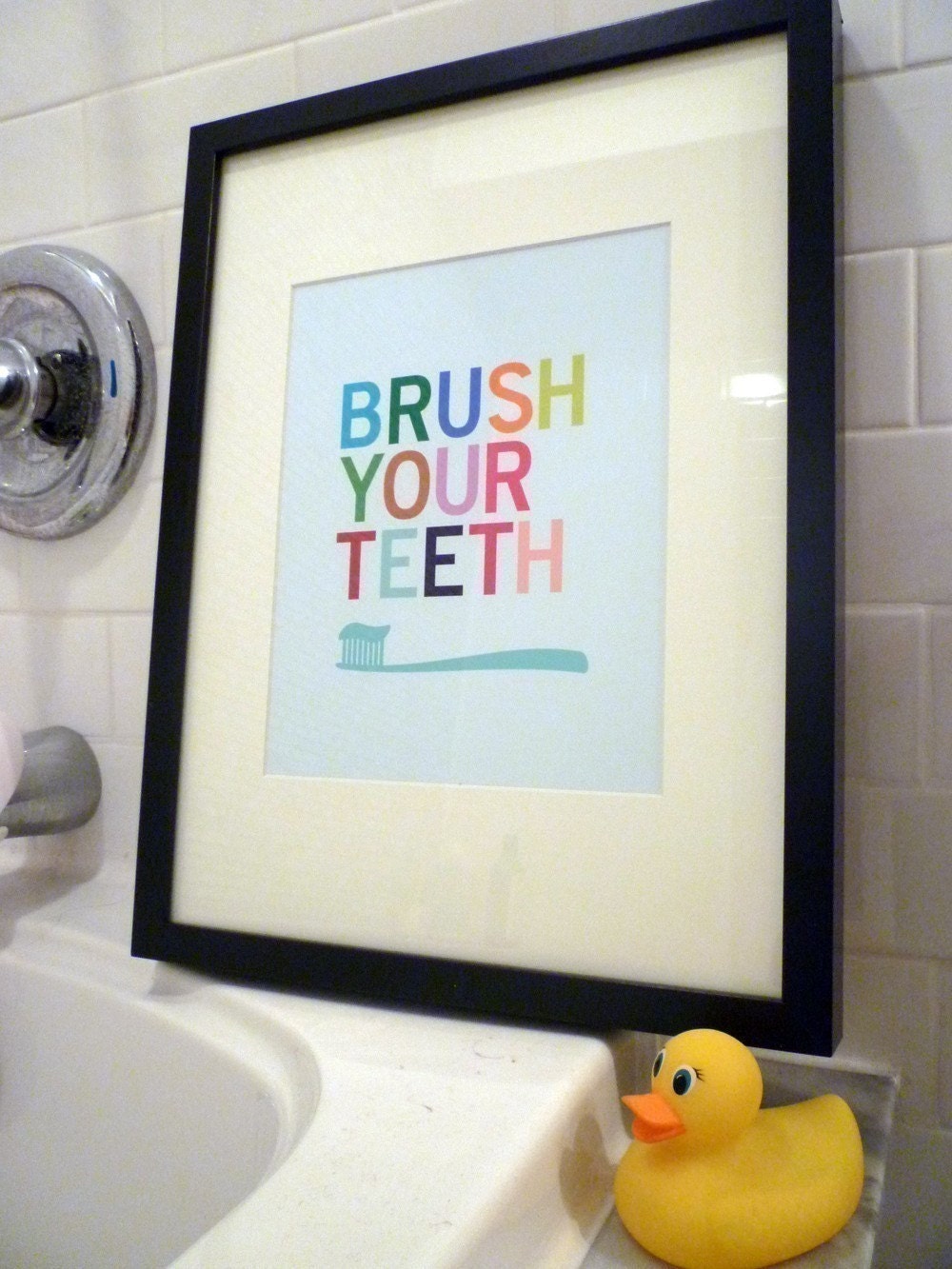 Cute, right?
Except...I have unfortunately been tainted by something called
AMV Hell
, thus giving the "brush your teeth" phrase an entirely different (and much more disturbing) meaning.
If you want to see what I'm talking about, here's
a link to the youtube video clip
. The particular bit starts at 0:50.
For those that maintained their purity and didn't click the link, it's basically clips from the anime
Speed Grapher
(which I have not watched), set to the music of Kompressor's "Brush Your Teeth". Angry man yelling "brush your teeth", and demonic dentist drilling the life out of some poor patient.
Yeaaaah.
So I redeemed myself from the not-so-scary rat decorations with this little piece:
In the bathroom, of course.
This definitely earned a "what the heck" from Sak, so mission accomplished! He's lucky it's in the guest bathroom and not
our
bathroom.
Being as I actually have fear-of-dentist (and even more fear-of-dental-hygienist), I think I'll replace the creepy anime picture with something cuter/happier once Halloween is over. But for now it stays.
Brush your teeth kids! Or else the dentist will
kill
you! Bwahahahaha!
Do you like going to the dentist?