Lovely Complex (Love Com)
Anime Year: 2007
Made Me Cry:
Yes
Lovely Complex captured my heart just by the premise alone: tall girl and short boy fall in love. Sounds like Sak and I! Only Risa, the main character, is much taller than Otani (the guy), and not a bit chubby like uh..someone else I know.
I started reading the manga first, but found the anime to be just as good. Risa is a serious weirdo, and makes funny faces and noises. Otani is a bit irritable with a short-man complex, so between the two it's easy to see how I found the series relatable.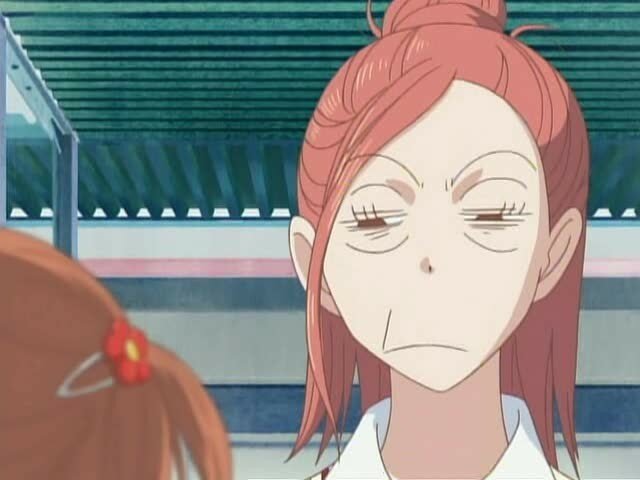 I love a good "old lady" face! (source)
Though it goes through the tried-and-true shoujo plots ("Oh, girl from past shows up - jealousy!" "Oh, we're locked in a closet all alone - tension!"), I think it's a very positive series overall. Learning to love someone for who they are inside, rather than outside, is always a good thing. And being with someone who makes you laugh and shares your hobbies is more important than whether or not you "look good together". It definitely took me a while to get over those insecurities!
Bonding over shared interest! (source)
And for those not quite ready to make the jump into animation, there's also a live-action movie that's pretty good as well.
In short, I love this series because it is relatable, ridiculously funny, and drawn well. A must-watch for anyone that's ever felt gigantic compared to her significant other.